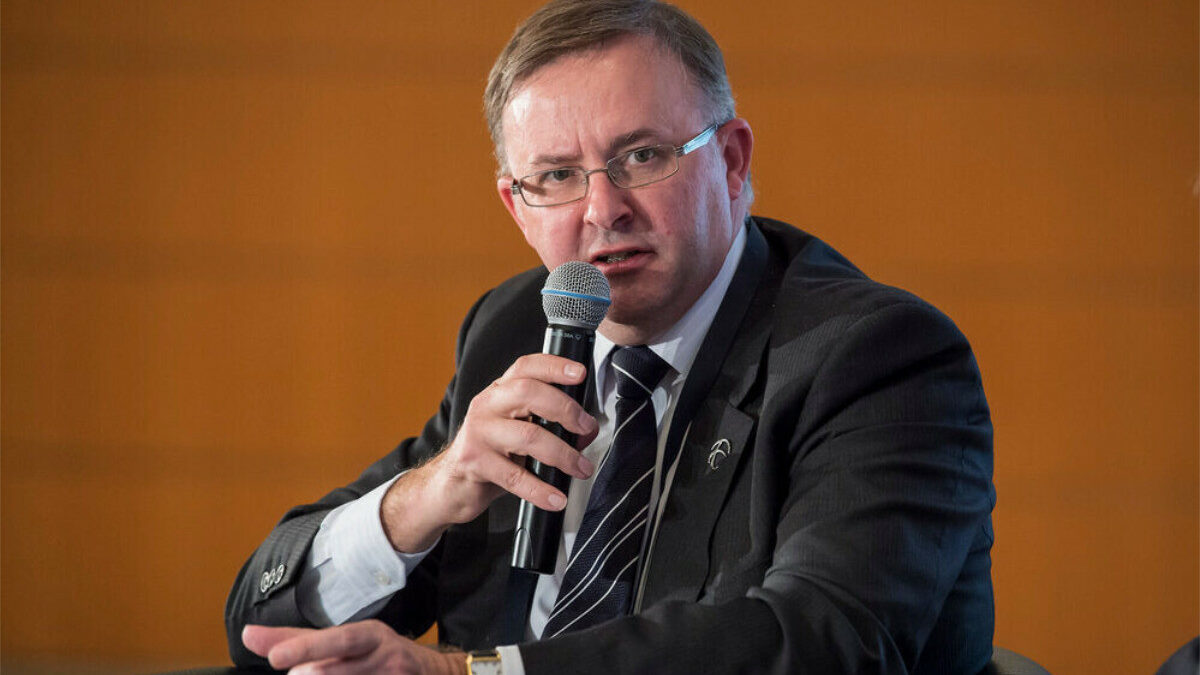 Australia has been promised a budget that will be "resilient" but "not fancy" on October 25. As the world hovers on the cusp of a recession, Jim Chalmers has attempted to temper expectations for the Albanese government's first budget. 
The Treasurer has stated that "tough decisions" will need to be made as Labor begins the difficult task of budget repair, finding savings while funding election promises and covering the rising costs of essential public services.
All eyes are on the Federal Budget in anticipation of what steps the government will take to help mitigate the rising costs since the inflation rate is predicted to reach 7.75 per cent this year.
SMEs that have survived COVID are now facing a brand-new, unheard-of challenge that could make or break the Federal Budget. We have compiled a list of what CEOs want and what they anticipate from the upcoming budget.
Paul Tory, Founder and CEO, Foodbomb, (food tech)
"The number one thing we want to see from the Labor government's new budget is greater support for the food and hospitality industries. The last two years have been devastating for food businesses, with the pandemic followed by a year of wild weather and scarcity of supplies. Not to mention, the skills and staff shortages have pushed an already struggling industry to the brink.
"We're now seeing dishwashing jobs going for $90 per hour, and business owners still unable to fill roles. With the cost of living more pertinent than ever before, we need to see some relief from the government for the people who feed us. The Liberals budget earlier this year delivered little relief for the food or tech industries, where we intersect, so we have hopes the Labour Government will not turn a blind eye to these two key drivers of our economy.
Kyle Bolto, Founder and CEO, Ohmie Go, (sustainability and prop tech)
Sustainability and high-tech manufacturing
"Sustainability is undoubtedly one of the most important issues both in Australia and across the globe right now. Therefore, financially and from an innovation standpoint, greater support is essential right now.
"Specifically, we'd like to see high-tech manufacturing brought back to Australian shores in order to develop tech to address these issues. We have the tech, talent and economy to support a boom on our own shores and spur innovation. 
Transport, smart cities and innovation
"As early innovators in the e-mobility space, we're harnessing technology to the fullest to allow everyone to participate in the transition to electric. We want to ensure no one gets left behind, including apartment dwellers and those living in the regions. However, for that to happen, the government needs to focus less on private vehicle ownership and consider other mobility solutions for smarter, more sustainable cities and regions.
"With that in mind, there need to be greater initiatives by the government surrounding future cities and infrastructure to encourage businesses and consumers to move away from environmentally unsustainable transport methods. Likewise, further support for innovation and tech is also essential to ensure Australian businesses are at the cutting edge of change in e-mobility, sustainability and transport.
General Sir John Monash Foundation CEO, Annemarie Rolls
"Australia has reached a pivotal moment in its history, facing complex economic and environmental challenges that will deeply impact all of our lives. This is why we need further investment in education and continued support for Australia's best and brightest to tackle these existential challenges and lead Australia towards a better future.
"Despite the reasonable decision to revoke the funding allocated to the Australian Future Leaders Program, we would like to see a continued focus on funding the development of Australia's Future Leaders in this Labor budget for deserving organisations that are already supporting Australians doing incredible work across academia, business and diplomacy. Facilitating our emerging leaders to be as well-equipped as possible to fulfil their potential to be the leaders we need so badly will be a worthy investment.
"Australia's not-for-profit sector has struggled immensely through the pandemic and is in need of budget support that can bolster their efforts and allow them to continue providing opportunities to Australians who would never normally be given a chance."
Frollo Head of Marketing, Piet van den Boer
"With the rising cost of living, Australians are more than ever looking for better ways to manage their money and get a better deal on their finances. Many services provide them with options at the cost of sharing their bank account credentials and unlimited access to their finances. 
"But there's a better way, one that's been in development for nearly three years: The Consumer Data Right (CDR) enables consumers to use their data to access better financial services securely.
"But consumers are understandably wary of sharing their financial data and aren't aware of the security and privacy protections that CDR has in place. Now that CDR has matured enough to become a true alternative to traditional ways of sharing financial data, it's time to start educating consumers about this government-regulated scheme.
Joust Chief Revenue Officer, Anny Le Wilson
"We've seen the biggest impact on new loans vs refinancers in the market not only due to the rapid increase in interest rates over the last couple of months but also due to the huge spike we have seen in food and petrol prices, showing that first home buyers are concerned about the impact of high mortgage repayments on the cost-of-living, essentially avoiding entering the property market at this time.
"First-home buyers in the market are decreasing due to mortgage repayments being a high cost of living concern. As a result, there needs to be more support factored into the federal budget to help first-home buyers get into the property market with the expansion of the Home Guarantee Scheme.
"We expect that the Budget will look to ease the cost of living for households with tax offsets and bonus payments." 
Kraken, Managing Director for Australia, Jonathon Miller
"I hope to see the budget deliver measures that recognise the urgency for Australia to move forward with crypto/blockchain-specific initiatives in the region. Australia has the opportunity to become a market leader in fintech competition and crypto/blockchain technology, but only if we sustain the right regulatory environment and support mechanisms for businesses in the space that help continue to drive innovation, competition and success here, as well as attract top-tier talent.
"The Treasury has already expressed commitment to moving forward with recommendations from last year's Senate Committee report on regulating digital assets, including launching a token mapping project as a first step. This is a good start, but it would be great to see broader thinking beyond regulatory projects with more proactive support for crypto/web three start-ups, education and career pathways in this space as well."
Keep up to date with our stories on LinkedIn, Twitter, Facebook and Instagram.